Skip to Content
Contact NY's Steel Supply Company
Long Island's Steel Experts
Eastern Steel Corporation is one of New York City's oldest steel distribution companies, having served customers on Long Island, Westchester County, and the five boroughs for nearly a century. Our family-owned and -operated business has been a staple in the area since 1924, and our products have helped build the city into what it has become today. Call us today for expert steel services and products.
Comprehensive Steel Services in New York City
You deserve a steel services company that will work quickly and efficiently to help you complete your building projects. Eastern Steel Corporation has extensive experience with all types of steel services, and we are eager to offer our assistance to you. We help customers throughout New York City's five boroughs by providing services such as:
Metal Processing – Our team can customize your steel products using processes including plate burning, beam cambering, saw cutting, blasting, and painting.
Metal Shearing – We use machine tools to quickly create clean cuts with smooth edges in metal stock comprising steel, stainless steel, aluminum, bronze, iron, and copper.
Metal Delivery – If you do not have the time or crew necessary to transport your steel supplies, allow us to bring them directly to your facility or job site.
We Supply a Wide Range of Steel Products
Without steel products, your blueprints will never make it off the page. Each building project requires an array of steel and metal products to transform from a vision into reality. We will ensure your steel products meet your project's unique requirements. Among the steel products we offer are: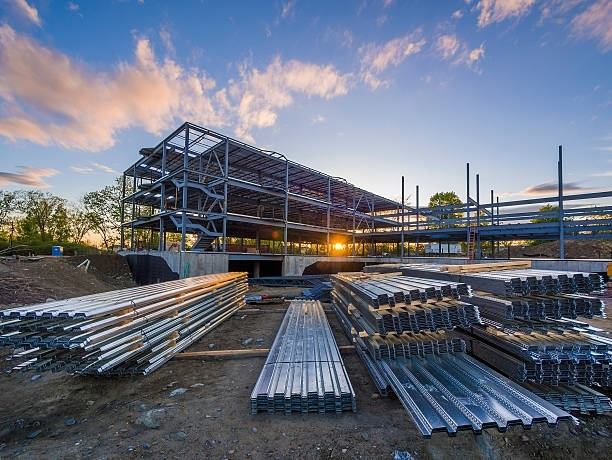 Contact Eastern Steel Corporation Today
Builders and contractors on Long Island and throughout New York City depend on the reliable steel services and products they get from Eastern Steel Corporation. Steel is a necessary material whether your projects involve constructing architectural works of art, bridges and overpasses, factories, or small residential units. Eastern Steel Corporation is committed to being among the area's leading steel distributors, so we are happy to accommodate your building needs. Contact us today to discuss your vision and learn more about how we can help you achieve it.
Request More Information
Are you interested in learning more about what we have to offer you? Eastern Steel Corporation is more than happy to provide additional information about our products or services. For product pricing details, service timelines, ordering information, or any other questions you have, contact us through the form below.
Please be sure to include your name, email, phone, and the specific service or product in question. You will receive a confirmation after submitting the form, and we will respond as quickly as possible for your satisfaction. We look forward to hearing from you. Contact us today!