Skip to Content
Eastern Steel Corporation: Building New York Up Since 1924
Serving customers throughout Brooklyn, Queens, the Bronx, Staten Island, Manhattan, Long Island, and Westchester County, Eastern Steel Corporation is one of the oldest steel supply companies in New York. Since 1924, our family-owned business has provided superior steel products and services at competitive prices. We've enjoyed tremendous growth and many loyal partnerships over the past 90+ years, thanks to our long-term commitment to being one of the leading steel distributors in the industry. Whether your company needs I-Beams or structural tubing, we deliver materials to your exact specifications. We invite you to learn more about us.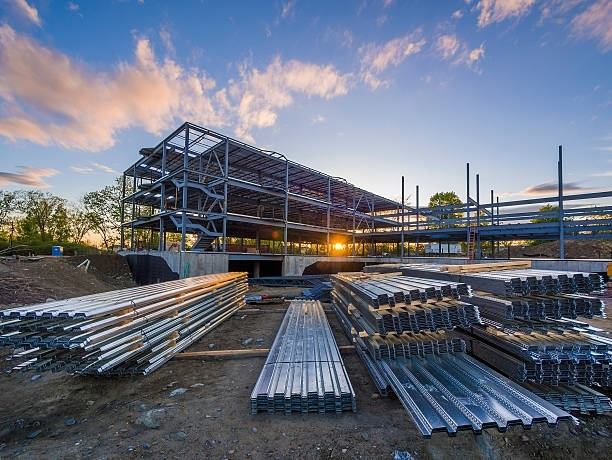 Our Corporate Values & Vision: To Offer Superior Steel Products
Steel is necessary for many types of building projects, ranging from residential to commercial and industrial. Eastern Steel Corporation was founded with the mission of providing the very best steel products across NYC's five boroughs, Westchester County, and Long Island. Our primary goal is to help you turn your project into an architectural masterpiece. Steel is used in more than just the skyscrapers sprawling across the New York skyline. Thanks to today's trend of open concept floorplans, steel provides support for many single-family homes and apartment buildings, not to mention bridges and overpasses, high-rises, factories, warehouses, entertainment venues, and more. Our company's purpose is to equip you with whatever materials you need to complete your projects on-time and on-budget.

Products
Give your project a successful start and finish with steel supplies and materials from Eastern Steel Corporation. From I-beams to structural tubing, we have a full range of top-quality products that help you build efficiently.

Services
We can also order special items to ensure that you have the materials you require in the exact specifications. When you can't pick up your supplies, we will deliver them to your location.
Why Choose Us as Your Steel & Building Supplier in NYC?
First and foremost, when you choose us as your steel supplier, you can expect top-tier steel products and services. We can process metals to meet your project's unique requirements. We also provide reliable delivery of materials directly to your job site, so you won't need to waste time and resources waiting for the materials to arrive. Time is money in construction, which is why we aim to deliver products and services that meet or exceed your expectations every time. For almost a century, countless New York contractors have counted on our company for timely steel products and services, and now you can too. We have everything you need under one roof, as well as the capability of ordering specialty products to accommodate your one-of-a-kind projects.
Contact Us to Get Started With Our Building & Steel Supply
Eastern Steel Corporation would welcome the opportunity to help you add stability and value to any project. You'll find everything you need to get started on our website, including a credit application, contractor exempt purchase certificate form, resale certificate form, driveway curb detail, and more. Contact us by phone or email.