Skip to Content
Metal Processing Services in New York
Processing Metal to Your Custom Commercial Specs in New York
Professional metal processing requires specialized, certified skills and equipment. At the Eastern Steel Corporation in Brooklyn, NY, we have perfected our full range of metal processing services for almost 100 years. Our company works with you from research and manufacturing to full on-time delivery to ensure your needs are met. We utilize the latest technology, including CNC, laser, water cutting machinery, and more, to process and produce the metallic components you need. We work with you to analyze and review your designs, create quality components to spec, help you lower manufacturing costs, and keep your operations running smoothly. At the Eastern Steel Corporation, we combine today's best tools and methods to help you create for tomorrow. Contact us today to learn more about our metal processing and schedule custom services that match your needs.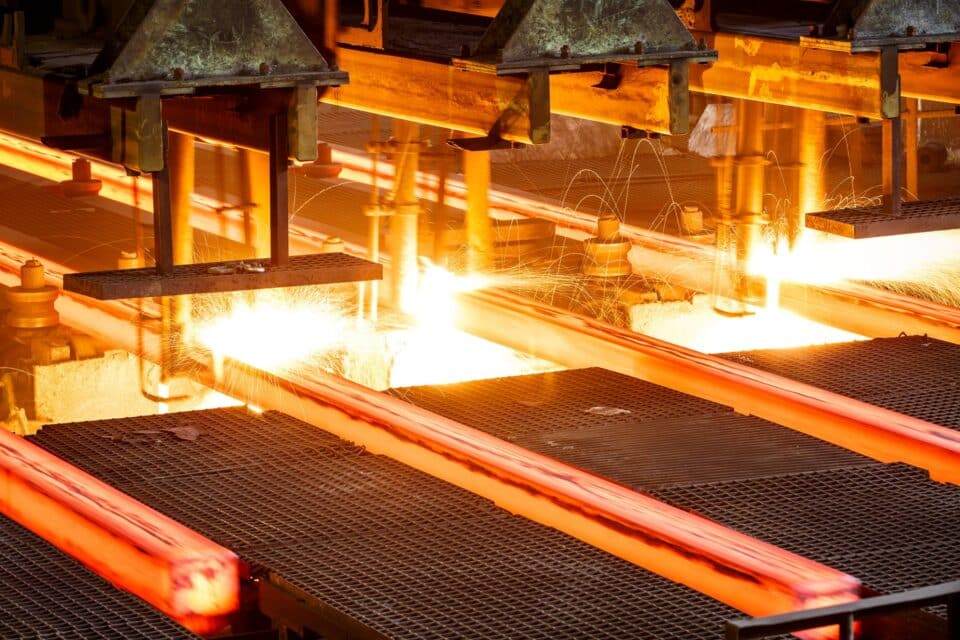 What is Metal Processing?
Much like the metal involved in the process itself, our processing work takes many forms. In the simplest terms, metal processing is custom shaping metal and producing metal components to fit various commercial needs. This can mean smelting and refining metal ore and scrap, casting molten metals into a desired shape, hammering or pressing metal to form, or welding or cutting sheet metal according to precise measurements. This process can be generally broken down into two stages: raw materials are formed into large billets or ingots, then rough shaped into smaller shapes and sizes by extrusion, rolling, or forging. From there, the shapes are then processed into their final parts or products by industrial-grade machinery. The Eastern Steel Corporation has the right capabilities for all these processes and offers a broad array of custom-designed products to match your designs. Contact us for more information.
Metal Processing Services in New York
Following precise steps are essential in all metal processing. Heat and deformation can dramatically affect the metal's mechanical properties and potentially interrupt your operations or continuous supply chain. As a premier metal processing company on the east coast, the Eastern Steel Corporation has our methods down to an exact science. Our operators are experts in shaping and cutting metal, and we have the state of the art, computerized facilities you want to create the components you need. Our metal processing capabilities include:
Split Tees: Split tees are flanged piping or T-sections made from steel beams. We use flame cutters on automated trolley machines to fabricate them before they are fitted into place for piping systems.
Tapping & Countersinking: Tapping refers to the process of drilling and threading holes in a metal surface according to precise criteria. Countersinking is the drilling of a hole with a wider outer portion to allow the head of the countersunk screw or bolt to sit square inside its surroundings.  
Plate Burning: Plate burning is a process that cuts steel plates into various sizes. Our technicians custom create these plates using plasma cutting or oxy-acetylene for different construction elements, such as buildings, roads, bridges, and more.
Beam Cambering: Beam cambering creates curves in sections of steel. These curves are then fitted to help accommodate straight steel beams in the project's vertical arcs.
Plasma & Gas Cutting: Plasma and gas cutting creates an electrical channel of superheated ionized gas that is funneled through a plasma torch which heats, melts, and cuts metallic materials in custom shape. This process is generally most effective for electrically conductive alloys, such as steel, aluminum, nickel, and titanium.
Saw Cutting: In saw cutting, mechanical blades are used to cut metal or plastic into smaller sections or pieces for the manufacturing process.
Blasting: Blasting eradicates surface imperfections like scale and rust. This process is ideal for paint preparation, pre-welds, and polishing and shaping plates and bars.
Painting: Painting in metal processing does more than simply improve aesthetics. It protects against corrosion for all types of metals with an additional layer that lasts.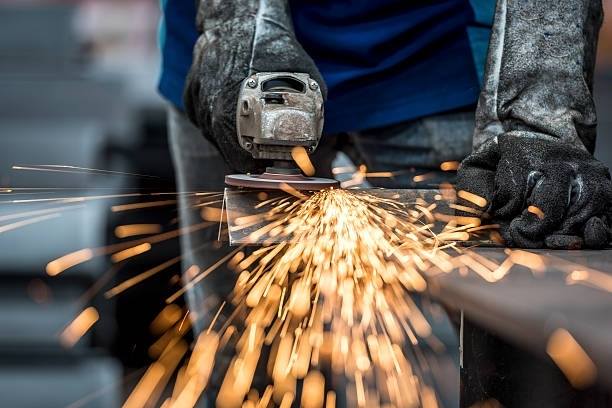 Additional Metal Processing Services
 In addition to the metal processing services listed above, the Eastern Steel Corporation provides the following metal processing services for all our commercial clients:
Beveling & Chamfering
Complete Computer Aided Design (CAD)
Sheet Shearing
Laser Cutting
Waterjet Cutting
Lathe Cutting
Precision Aluminum Plate Sawing
True Hole Technology
And more
The Advantages of Metal Processing
 Many commercial processes rely on mass-produced components to operate smoothly. However, working with a metal processing expert to create your custom fabricated parts and equipment offers various advantages that other companies do not have access to. The benefits of custom metal processing and metal fabrication include:
Top-Rated Processes: Your custom components are produced using the most advanced equipment, highest quality materials, and alloys. The process is completed from start to finish by our skilled, highly-trained engineers so that you can count on durability and function for life.
Better Product Performance: Custom metal processing and custom metal fabrication are proven to give your product better performance in the field. The fabricated elements offer a wider range of capabilities and improved function under a more diverse set of circumstances.
Personalized Fit: Opting to work with us means your materials will fit your application alone. You never have to worry about the wrong sizing, length, or width, as everything is made to your precise specifications.
Shorter Development Cycles: With shorter development cycles through custom metal processing and fabrication, you can get your product to market faster. This means you will always comply with international standards, and you can achieve enhanced production through your improved process.
Improved Profits: Expert metal processing can decrease your manufacturing costs. This decrease in manufacturing costs can equate to better profits, year over year.
Why Choose the Eastern Steel Corporation?
 Make the Eastern Steel Corporation your source for all your commercial metal processing and fabrication. We utilize only the most advanced techniques for custom work, and our technicians undergo continuous training in a broad range of processing and fabrication fields. We work with companies in almost every industry and know what is necessary to keep your development cycle on track. Our engineers will work with you from initial design to final production, incorporating your specifications and designs to give you an unmatched product you'll find nowhere else. Contact us today and discover a better class of processing services that will serve you for life.
Contact The Eastern Steel Company for Your Metal Processing Needs
 For unparalleled commercial metal processing and fabrication, choose the Eastern Steel Corporation. We have been working with commercial clients in a wide array of industries since 1924, and those relationships have made us a local resource our customers can trust. We invite you to take advantage of our advanced capabilities and improve your metal components' reliability, form, and function. Contact us today to schedule your personalized services.
Contact our steel supply company for products that add stability and value to your buildings.