Skip to Content
Steel Services in New York City
Providing All Your Steel Services in New York City
Eastern Steel Corporation provides a variety of steel products and services for all of your construction needs. We offer our steel services across Manhattan, Brooklyn, Queens, Bronx, Staten Island,  Long Island, Westchester County. We have a vast inventory of steel supplies for commercial and industrial building projects throughout the region. From I-beams and structural tubing to sheet plate steel, we have everything you need to complete your next project. We can also order specialty items to meet your exact specifications. Call us today to order your steel supplies. Our team is ready to help you get the materials you need.
What We Do
Since 1924, Eastern Steel Corporation has kept our mission simple: provide all of our customers with the very best steel products and services at competitive prices. Today, we live that mission by equipping you with whatever materials you need and helping you turn your blueprint into an architectural masterpiece. Whether you need I-beams, structural tubing, painting, blasting, or shearing services, all you have to do is say where. We can process metals to meet your project's unique requirements. We deliver products to your specifications to any job site in New York City's five boroughs, Long Island, or Westchester County, NY. You will not have to waste time waiting for your materials. Working with us, those materials will be there when you are.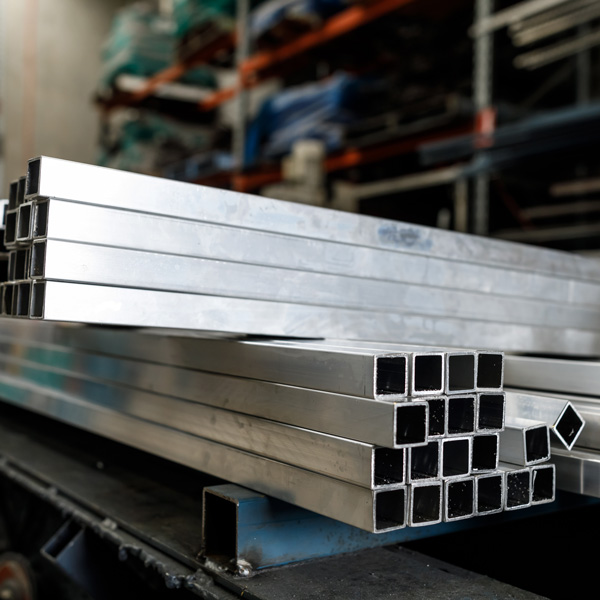 Types of Steel Services We Offer
With any construction project, time is money. That is why we offer a broad range of exceptional services to keep your jobs on time and on-budget. Our company has everything you need in one place. We have the ability to order and deliver our products and assistance to your site when you need it the most. As one of the leading steel distributors in the industry, our services include:
Shearing: Do you have a particular steel size requirement? We can shear our stock to meet any size specifications. We have sheets and plates ranging in size from a 1/2-inch to 12 feet and stain plates up to 3/8-inch thick that we can shear to fulfill any size request.
Delivery: Are you on a tight building schedule? Do you not have the crew to transport the amount of steel you purchased? Do not worry. Eastern Steel Corporation has you covered. We have a fleet of trucks to deliver your steel supplies directly to your facility or job site. We are fully equipped to handle deliveries, both large and small Please note that while we do deliver your steel supplies, we are not responsible for unloading the items. A receiving company will need to unload the delivery upon its arrival.
Metal Processing: At Eastern Steel Corporation, we can fulfill a variety of metal processing requests. We can perform all your testings, marking, and various other special requirements to help complete your project
What is Metal Processing?
Commercial metal processing or fabrication takes a specialized team of experienced professionals with the right certifications. At Eastern Steel Corporation, our teams use their knowledge, skill, and experience to shape and produce various structural items for our construction clients. We are proud to offer a broad array of custom-designed products. Our commercial specialties include:
Plate Burning: Plate Burning is the process of cutting steel plates into various sizes to fit clients' needs. Our company customizes steel plates via oxy-acetylene and plasma cutting for different projects, including bridges, buildings, roads, and more.
Split Tees: Tee splitting is the process of creating flanged piping or T-sections for steel beams. Flame cutters are set on trolley machinery to shape the metal from start to finish. The T-sections are then straightened after splitting and fitted into place.  
Beam Cambering: Cambering is bending or curving sections of steel. This curve in the vertical plane helps form straight steel beams to the project's vertical arcs.
Saw Cutting: Saw cutting uses mechanized blades, such as circular or band saws, to cut metal or plastic materials into smaller pieces for manufacturing. This process reduces the need for secondary operations and provides safe material handling and conditions.
Blasting: Blasting removes surface imperfections like rust and scale. This process is often requested for paint preparation, pre-welds, and shaping and polishing plates and bars.  
Painting: In metal fabrication, painting is an essential step to protect against corrosion and enhance the visual appearance. Whether you have carbon steel, stainless steel, aluminum, or alloys, you can add various coatings and finishes to improve aesthetics.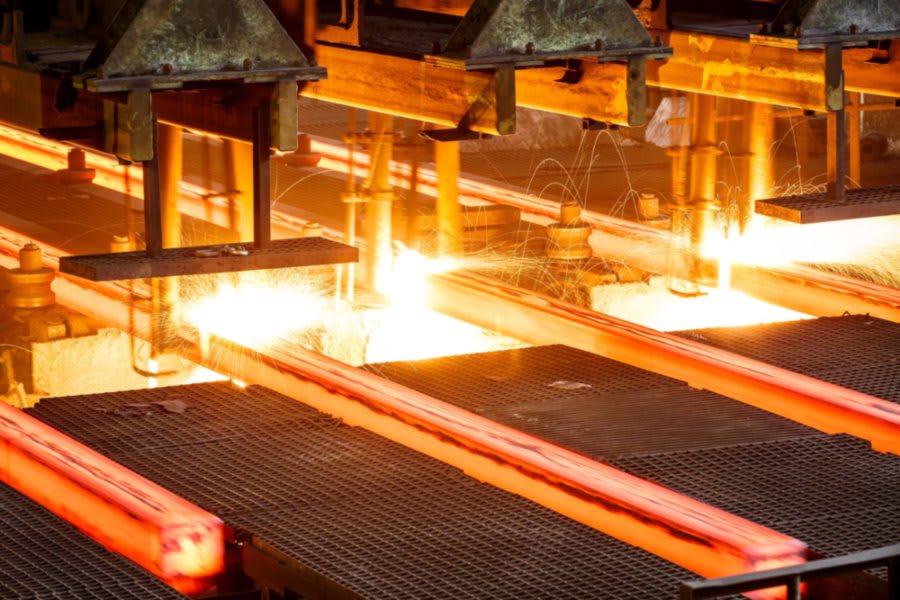 What Is Metal Shearing?
Shearing is a metal fabricating process used to cut straight lines on the flat metal stock. Machine tools, such as bench shears, firmly hold the sheet metal in a squaring arm before dropping a top metal blade down to slice through it with tremendous precision. The entire process is incredibly fast and creates clean cuts with smooth edges. At Eastern Steel Corporation, we perform cost-effective metal shearing for metals including aluminum, steel, stainless steel, bronze, iron, and copper.
Contact Eastern Steel Corporation for Steel Services
For premier commercial steel products and services, choose Eastern Steel Corporation. We have been working with contractors, architects, and construction companies throughout New York City since 1924. Our long-term commitment to leadership has helped us maintain growth and many loyal partnerships over the last 90+ years. We welcome the opportunity to help you add stability and value to your project. Contact our steel supply company to schedule your appointment.
Contact our steel supply company for products that add stability and value to your buildings.