Skip to Content
Metal Shearing Services in New York
Complete Metal Shearing in New York
 Metals like steel, titanium, and aluminum are highly prized for their durability and versatility. They can be cut and sized into various forms to meet your unique commercial needs. However, you must know a company that offers complete shearing solutions to get the service and results you want from the process. At the Eastern Steel Corporation in Brooklyn, NY, we offer unmatched metal shearing services to give you, our valued customer, the edge. Since 1924, our trusted, locally-owned company has supplied the highest-quality metals and the expert processing power to ensure ideal metal shearing every time. Today, we continue that tradition through our commitment to our customers and have become the premier name in metal shearing and fabrication throughout Manhattan, Brooklyn, Queens, the Bronx, Staten Island, Long Island, and Westchester County. We invite you to discover everything we can do to streamline your metal shearing process and get you the results you want. Contact us today to schedule service.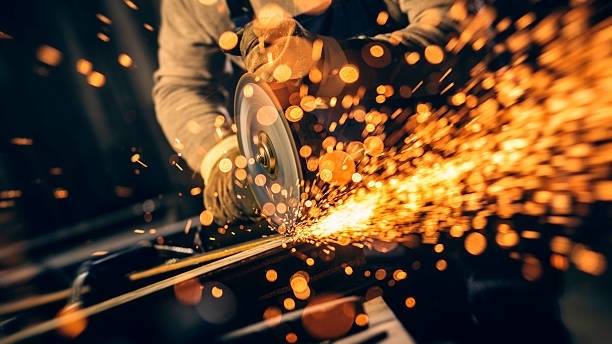 What Is Metal Shearing?
Metal shearing is the process of cutting metal pieces into straight lines and exact sizes and shapes from larger flat metal sheet stock. The process begins with a calibrated machine holding the sheet stock in place between two blades at precise measurements. The upper blade, called the punch, has a squared edge and is slightly misaligned to the lower blade (also with a squared edge), called the die. This skew allows for intentional pressing on the sheet stock to create an angle. The power shear then exerts excessive, perpendicular force on the flat stock in a straight line from one end to the other, producing linear cuts with a slightly burred edge. Not unlike cutting a piece of paper with scissors, metal shearing allows us to alter and convert various metals into many useful solutions for a broad range of customers across all industries. Metal shearing is used on the sheet, strip, and plate stock and can create almost any geometric shape you require. Contact us today to learn more about the custom metal shearing process or to schedule service.
The Advantages of Metal Shearing
Shearing is an advanced fabrication process that can be applied to various metals. It also offers distinct advantages for clients looking custom shape metal for their products and processes. These benefits include:
Simplicity: Metal shearing is one of the most trusted and time-honored production forms. It has survived alternative technological advances such as water and laser cutting because of its simplicity and low per-piece cost. Metal shearing can produce almost any shape as it has straight edges and leaves little to no kerf (a slit left by cutting).
Versatility: The metal shearing process has uses across various metals, including aluminum, galvanized and hot rolled steel, titanium, and others. These metals are used continuously to fabricate today's most essential items, tools, and constructions.  
Precise Fabrication: Shearing blades move at incredibly high speeds during the metal shearing process. This means you can adjust the sheet stock in whatever ways you want to create accurate, clean edges quickly and efficiently. Metal shearing works at almost any project scope as well, large or small, and can fabricate nearly any shape.
No Loss of Material: Because metal shearing uses force, pressure, and angular separation, there is no material loss during the process. Unlike burning or melting, the metal sheet stock stays whole throughout the entire shearing operation, and the smoothly-created cuts have less distortion
Customized Metal Shearing Options
The Eastern Steel Corporation handles all shipments and processes on-site, so you never have to deal with an intermediary. We customize your entire shearing experience – from material and length to thickness and angle degree – to give you the results you want. We provide flexibility, real value, and total personalization with every request as part of our standard service promise. We invite you to contact us today to learn more and discover why Eastern Steel Corporation is the only metal shearing partner you need.
When you need metal sheared in a specific shape or at a precise angle for your business, you can count on us. The Eastern Steel Corporation regularly works with myriad metals in our shearing process, including:
Aluminum
Brass
Titanium
Bronze
Iron
Copper
Copper
Steel
Zintec Sheets
Round, Flat, Square Bar
And more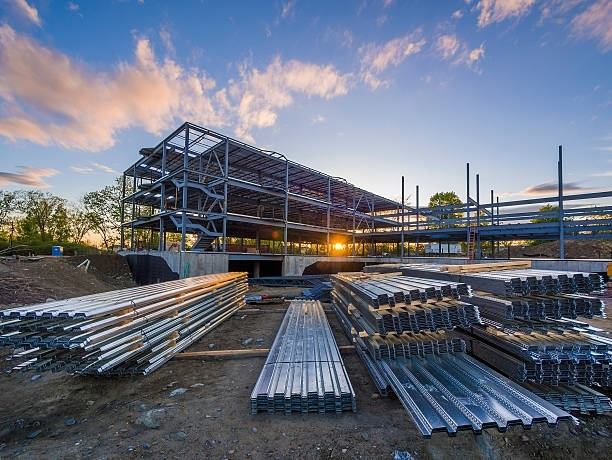 Why Choose the Eastern Steel Corporation?
 At the Eastern Steel Corporation, we have the skills, tools, and experience to expertly fabricate your parts and components using advanced metal shearing. Over the last 97 years, we have perfected our methods and materials to deliver the ideal results you want for your unique commercial production. We pride ourselves on our abilities to work on projects of almost any size or scope and never compromise on turnaround times or our commitment to customer satisfaction. We can shear all metal types to your exact specifications, whether working with the sheet, plate or bar steel. Our company can deliver as many pieces as you require in various thicknesses, so you are always in control. Contact us today to get started.
Contact the Eastern Steel Corporation for Your Metal Shearing Needs
 Customized metal shearing is a complex process that requires the right metal shearing tools and a keen eye for detail. You need trusted experts on your side to see the fabrication of your materials from start to finish. Choose the Eastern Steel Corporation for all your metal shearing needs and put your faith in a company that has helped businesses succeed for nearly a century. Contact us today for more information or to schedule your service.
Contact our steel supply company for products that add stability and value to your buildings.