Skip to Content
Metal Cutting in Brooklyn, NY
We Specialize in Metal Cutting Services
At Eastern Steel Corporation, we understand the importance of accurate and tailored metal cuts for your specific project needs. With our state-of-the-art metal cutting services, we deliver precise and customized metal pieces that fit seamlessly into your construction plans. Our skilled team utilizes advanced machinery and techniques to ensure the highest quality results. Whether you require beams, channels, tubing, or other components, our expertise and attention to detail guarantee exceptional outcomes. Trust Eastern Steel Corporation for all your metal cutting needs in Brooklyn, NY, and take your projects to new heights. Contact us today for a quote and let us help you achieve unparalleled construction success.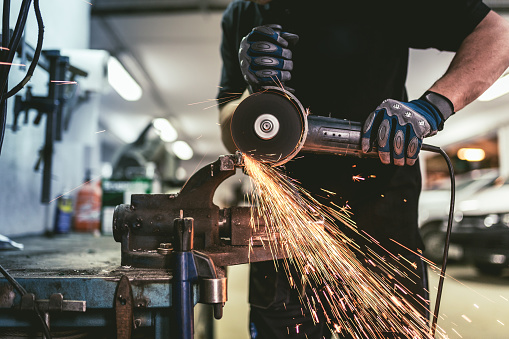 Benefits of Metal Cutting Services
When it comes to construction projects, precise metal cuts are crucial for ensuring seamless assembly and structural integrity. Eastern Steel Corporation's metal cutting services offer the following advantages:
Precise and Accurate Cuts for Various Profiles and Size – Our advanced machinery and skilled team enable us to deliver precise cuts, tailored to your project's unique requirements. From beams to channels and tubing, we ensure that each piece fits flawlessly into your construction plans.
Enhanced Efficiency and Productivity in Construction Projects – With accurately cut metal components readily available, construction teams can streamline their processes and maximize productivity. This efficiency boost leads to faster project completion, saving valuable time and resources and preserving your construction company's reputation for excellence.
Partnering with Eastern Steel Corporation for metal cutting services means benefiting from precise cuts, increased efficiency, cost savings, enhanced safety, and rigorous quality control. Construction companies throughout New York can trust us to deliver superior metal cutting services that elevate your construction projects.
Why Choose Our Metal Cutting Service in Brooklyn?
Choose Eastern Steel Corporation for your metal cutting needs due to our expertise and experience in the industry. With a long-standing presence since 1924, we have a deep understanding of the steel business and the specific requirements of construction projects. Our team of professionals possesses extensive knowledge and skill in metal cutting techniques, ensuring precise and accurate cuts for various profiles and sizes. Thanks to our team's expertise and wealth of experience, you can trust that your metal components will be fabricated to the highest standards, meeting your project's unique specifications and guaranteeing optimal performance and structural integrity.
Contact Eastern Steel Corporation for Metal Cutting Today
Transform your construction projects with Eastern Steel Corporation's custom metal plate cutting services in Brooklyn, NY. With our commitment to precision, efficiency, and exceptional customer service, we are the trusted choice for all your metal cutting needs. Our state-of-the-art equipment and experienced team ensure that every piece is cut to your exact specifications, bringing accuracy and reliability to your construction endeavors.
Don't compromise on quality—partner with Eastern Steel Corporation and experience the difference firsthand. Contact us today to discuss your project requirements, request a quote, and let our metal cutting expertise elevate your construction projects to new heights. Your success starts with Eastern Steel Corporation.
Contact our steel supply company for products that add stability and value to your buildings.