Skip to Content
Steel Products & Building Supplies
Steel Services You Can Trust in Westchester County, NY
Eastern Steel Corporation, Your Trusted Steel Supplier
You can trust the Eastern Steel Corporation for your steel services in Westchester County, NY. For more than 90 years, the Laurentz family has served New Yorker builders with all the steel products and building supplies they need to erect the skyline of the concrete jungle and beyond. We aim to facilitate a successful start and finish for every project we contribute to with our wide range of steel products and materials and services that meet your exact needs and specifications. Commit to adding stability and value to your buildings from the start. Here at Eastern Steel Corporation, we maintain an unparalleled standard of excellence. Contact us today to explore how we can improve your build.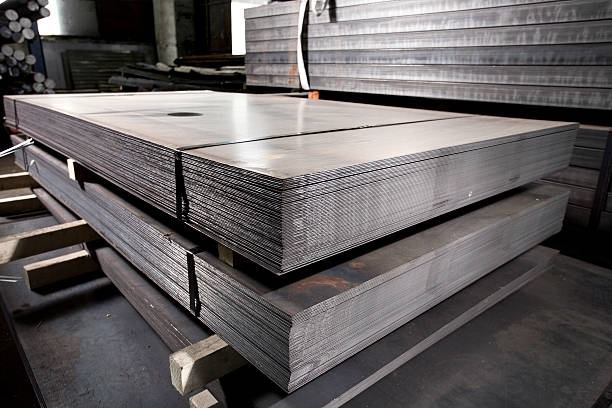 Steel Products and Services You Can Rely On
With a full inventory of steel products and building materials and professional steel services you can trust, you won't find a better steel supplier in New York. We offer products suited to every project, from standard I-beams to tubing, expanded metal, custom orders, and more. Close mesh is also available on special orders. Select any of our standard products to select the measurements that complete your specifications or speak to a team member about your desired weight, thickness, and length. We will do our best to accommodate your building needs. You can also benefit from our steel services. These include metal processing (plate burning, split tees, saw cutting, etc.), shearing services, and delivery options. We aim to make your build as smooth as possible.
New York's Chosen Steel Supplier
When you've been in the business for more than 90 years, like we have, you learn the tricks of the trade. We know the ins and outs of supplying steel to Westchester County, NY. Whatever your building needs, we are available to help with success, stability, and excellence. You can trust our professional team to go to great lengths to fulfill your needs. As your steel supplier, it is our duty to get you the steel products and building materials you need, even if they are not currently stocked in our extensive inventory. We can special order custom materials and supplies, deliver your order, or even help with shearing and metal processing. Eastern Steel Corporation is here to help.
Learn More About What We Have to Offer
When you embark on a commercial or industrial building project in Westchester County, NY, you'll want to invest in the best steel services and products the market has to offer. That's why we hope you will choose the Eastern Steel Corporation. For nearly a century, the Laurentz family has worked to establish a steel supplying business that provides the highest quality building supplies and services in New York. Whether you need custom supplies or help with metal processing or shearing, we will go to great lengths to provide stability and value to your project. We strive to support the builders in New York in every way we can. We hope to contribute to your next project and appreciate your business. Give us a call to discuss how we can help with your next build.
Contact Us Today!
Please be sure to include your name, email, phone, and the specific service or product in question. You will receive a confirmation after submitting the form, and we will respond as quickly as possible for your satisfaction. We look forward to hearing from you.